CHANDRAGUPTA PATH OF A FALLEN DEMIGOD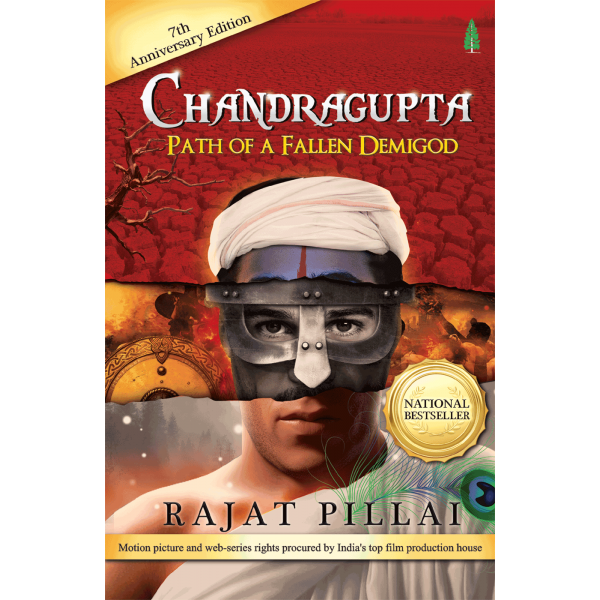 About the Book:

His life and events have been a subject of controversy creating debates among historians for years. Chandrgupta Maurya came from humble beginnings plagued by poverty. However, this man's journey through life was going to be anything but ordinary. From being a farmer boy in an unknown village to being a palace attendant in the capital city of Patliputra. The narrative moves on to the untold story of what happened after Chandragupta became the king.
From the battlefields of Kalinga to the wars fought in the plains east of River Indus - The book traces the life of a man whose life took sharp ups and downturns till he ventured into the path of spirituality. Spanning 36 years and events in 6 countries of today, this book seeks to tell the story which exists in bits-n-pieces in annals of history.
About the Author:

Rajat did his MBA IMI (New Delhi) and Ecole-Superieure-de-Commerce (France). He is currently working as Program Manager in the Technology division of one of India's largest financial institutions. Previously, he had worked on five amateur movie projects. Also, he was part of a theater group, performed in stage shows and street plays for cancer awareness. His other interests include reading books on Indian history and martial arts. Rajat followed up the success of Chandragupta with THE DEAD WOMAN WRITING(2014) and YODDHA: THE DYNASTY OF SAMUDRAGUPTA (2018).
You can connect with the author on his Facebook page 'Rajat Pillai- Author.'
'Chandragupta is lucidly written, the book very interestingly captures the entire life of Chandragupta. A fast paced thriller throughout.' THE FREE PRESS JOURNAL
'Chandragupta is a fast paced thriller especially the battle sequences...
Meticulously researched..above all, radically thought 'provoking'.
AFTERNOON VOICE