How to Save Your Marriage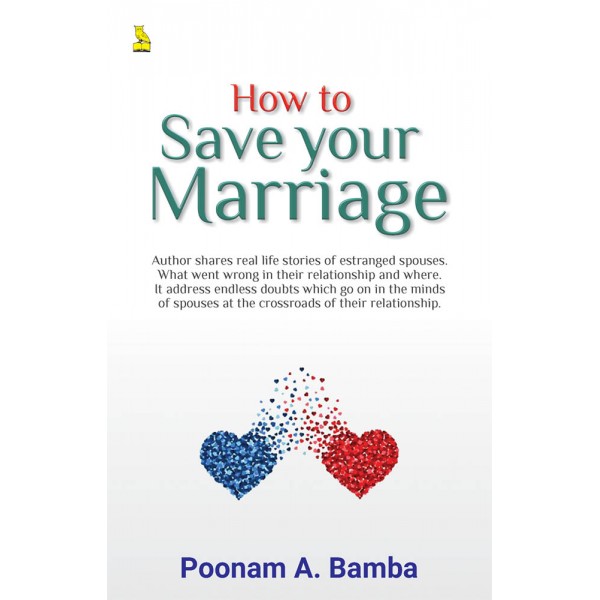 "The book is a result of an extensive research; it shares experiences of real couples who, due to one reason or another, have been driven to the throes of separation.
It offers amazing gems of wisdom, which can help other couples avoid similar pitfalls.
This book can be eminently useful to those who are planning to tie the knot soon or are already married."
— Anoop Verma
Woman's Era
"This book is a reflective writing. The author clears myths about marriage.
The most commendable part of the book is that it shows what goes on in the mind of the judge while dealing with matrimonial cases. It is one of those books that has the potential to initiate discussions and therein lies its success."
— Prof. Ved Kumari
Dean and Head, Faculty of Law, University of Delhi
"This book is like a key to having a happy married life and is a gift for those who are going to join this spiritual and sacred bond in near future."
— Furqan Ahmad
Associate Research Professor,
The Indian Law Institute, New Delhi
"Ms. Bamba's book has some tips for maintaining healthy marital relationship.
She suggests that if a relationship is not working out despite all efforts, it is better to be free of it and not to remain stuck in a dead relationship only to teach the spouse, a lesson."
— Rana Siddiqui Zaman
Senior Correspondent, The Hindu
About the Author

Poonam A. Bamba was born and brought up in Delhi.
She joined Delhi Higher Judicial Services in 2002. Presently she is posted as District & Sessions Judge, New Delhi District, Patiala House Courts.Ms. Bamba is a nature enthusiast, a keen observer of life and evinces special interest in dynamics of human relationships.