Rapidex English Noting & Drafting Course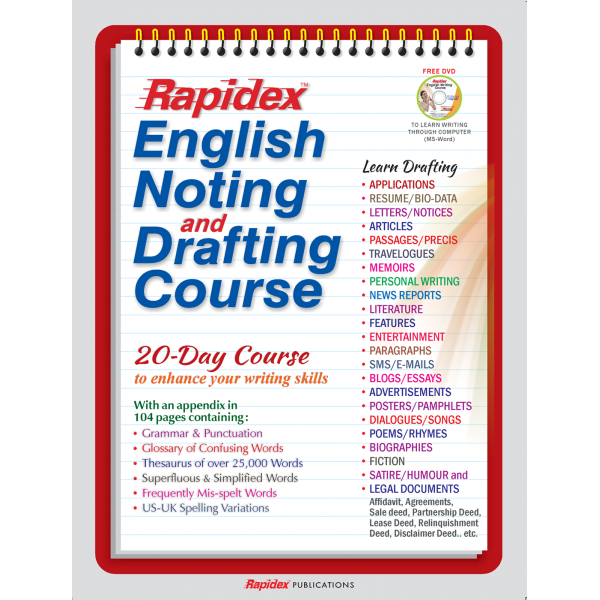 A Book for Government Officials to Master Noting and Drafting is targeted towards all those aspirants who wish to learn the art of noting and drafting in any of the government procedures. This book is authored by M K Agarwal. Noting is an important practice under Right to Information Act and it requires a sleek skill of analysing things correctly and putting down in an appropriate language. This book is focussed upon helping the readers understand all the important areas that would help them note and draft effectively.
Ideally, the task of noting has been done by an Office Assistant or an Assistant Section Officer, due to the complexity and skill required to do this job. The content of the book helps the readers to attain gradual mastery in writing good notes that meet all the expectations of defining the problem properly along with analysing it with rigour and detail, while having adhered to the relevant rules and regulations. Also, the one who is preparing a note should be able to provide alternate solutions, argue around the implications and draft the entire discussion.
This book helps the readers to understand the essentials of noting and drafting effectively, along with providing them guidelines around the basic principles of putting clear drafts. A Book for Government Officials to Master Noting and Drafting was published by Pustak Mahal in 2007 and is available in paperback.