Fitness Programme for Urbanites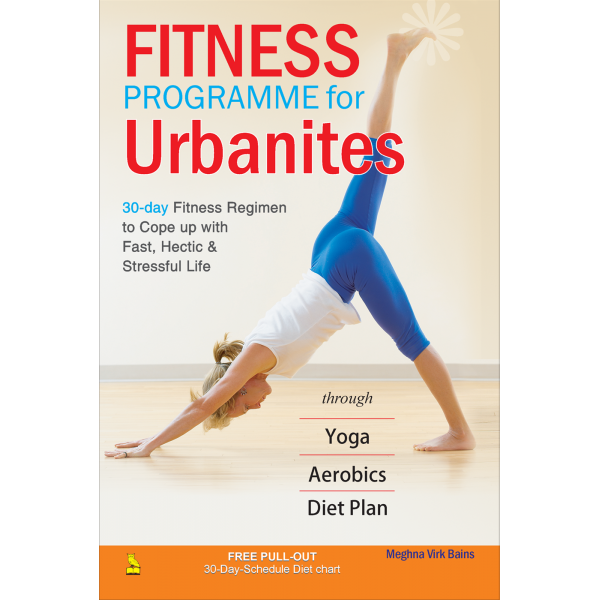 '30-Day FITNESS PROGRAMME', an intensive 30-day fitness regimen, the book has been custom-made to blend with everyone's preference of exercise regimes. The regime that starts at home is for those who prefer the comfort and familiarity of their own surroundings. Aerobics for those who prefer company while they workout. Swimming for those who wish to combine the benefits of a workout with some fun and fluidity. Gyming for those who enjoy the rigorous workout and like to sweat it out. Finally, yoga for those who prefer not just working on their body but also the mind and the soul. The aim is to help you make the ultimate choice, by learning which of the above fitness activities, used singularly or combined, gives you maximum results. In addition, it gives an in-depth understanding of the importance of working out well, eating and sleeping well, and all the other aspects that make for a truly holistic fitness package. The book, therefore, comprehensively works towards transformation of one's lifestyle.
A certified health yoga and health trainer for the past six years, Meghna operates from her studio in Noida (Delhi-NCR) and is also a trainer with the Gold's Gym. Having conducted workshops internationally, as well as in the corporate circles, her fitness experience ranges from the classic traditional forms to the modern power-packed forms. Her forte lies in giving everyone their own custom-made fitness regimes. Having published her first book on yoga (Yoga for Women), this is her second attempt at combining various forms of fitness activities to give a more comprehensive overview of making fitness a lifestyle. Her main philosophy revolves around the fact that as an individual you are the best judge of what your body requires, if only you are guided to learn your body language.