Palmistry Made Easy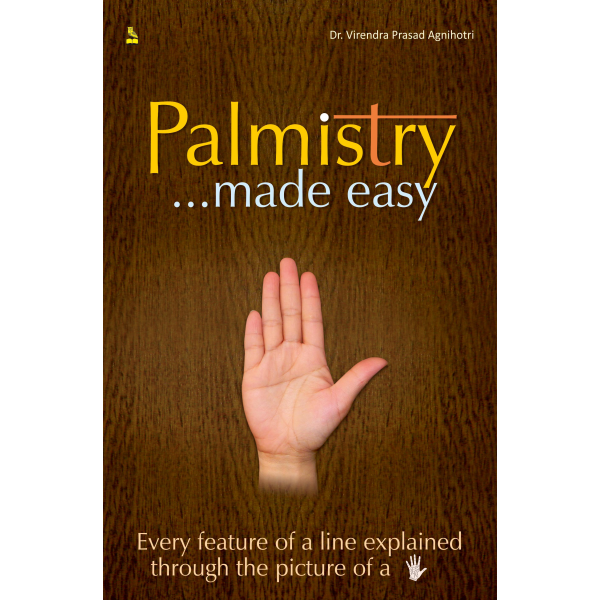 The book- 'Palmistry ...made easy' is written with the intent to provide proven and useful information to our readers. Step-by-step, this book unfolds the mystery of the human hand. The unique features of the book are:

(i) It is written in very simple English so that the matter is easily digested by the readers of even those countries whose mother tongue is not English.

(ii) Work of both Indian and Western Palmists is given and differences, if any, explained where required.

(iii) Each and every fact is illustrated by a drawing making the subject interesting and easily digestible.

(iv) Emphasis has been placed on the origin and termination of a line leaving nothing to guess.

(v) Three special chapters, namely;

(a) Your chances of becoming a multi­millionaire.

(b) Is your spouse unfaithful?

(c) Divorce, remarriage and reconciliation are written for the benefit of the readers.

A full fledged chapter on human diseases and their management through gems and stones is provided for the first time. To-date, no book contains a subject index. A detailed subject index is provided for the advantage of the readers.

About the Author

D

r. Virendra Prasad Agnihotri did his M.Sc. and Ph.D. from India. He worked at the G. B. Pant University, Pantnagar, the Indian Institute of Sugarcane Research, Lucknow, Aubum University (USA) and Canada Department of Forestry, Canada. After working for about 7 years in North America, he again joined the Indian Institute of Sugarcane Research, Lucknow as Head, Plant Pathology Department. In 1995, he was elevated to the position of the Director. Dr. Agnihotri developed keen interest in palmistry right from his college days. His interest in Palmistry considerably increased after coming in close contact with Mr. Bhav Nath Bajpai, who told him the basics of palmistry. Dr. Agnihotri has been practicising and doing research in this area for the last 45 years and in this connection he visited countries in Europe, North America, South Asia, South-East-Asia and Arab nations. It was a stimulating and an exhilarating experience for him to interact with Palmists of these countries. The present book is based on the experience Dr. Agnihotri gained in India and abroad, during the last 45 years. The future of Palmistry is very bright as scientists are aptly providing its validity now.