Multiple Career Choices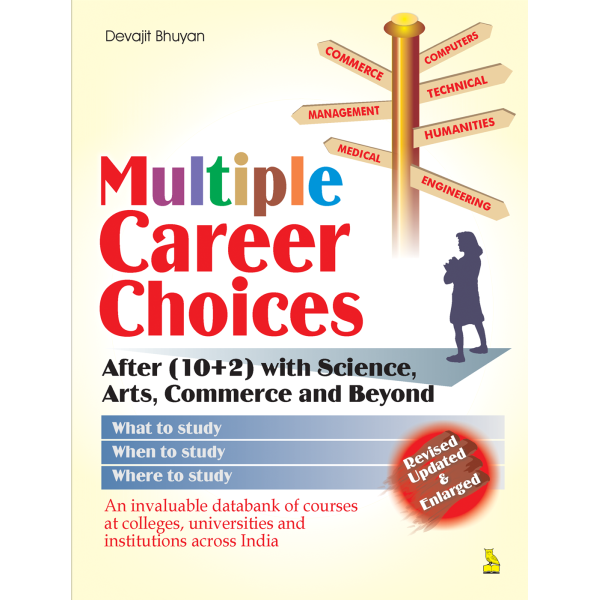 Choosing the right career is critical to success or failure in one's professional life. This book ensures students (and parents) have all the relevant information at their fingertips to plan the right career moves.
An indispensable reference guide for students from rural and urban areas, the exhaustive data on colleges, universities and other institutions across the country – including Kathmandu University and the University of Mauritius – along with a list of the courses of study, should give students ample time to decide on their ultimate vocation in life.
Coupled with pragmatic tips on achieving academic success, the book is a must for all students seeking proper and timely career guidance.
Devajit Bhuyan completed his RE in Electrical Engineering from Assam Engineering College in 1984 and later did Diploma in Industrial Management from ICS, Mumbai, Diploma in Management from Indira Gandhi National Open University (IGNOU) and LL.B. from Guwahati University. A life member of the Institution of Engineers (India) and North East India Education Society (NEIES), the author has contributed more than 100 papers/articles to various newspapers like the Assam Tribune, the North East Times, the Sentinel, the Oil Field Times, NAFEN Digest, Employment Counsellor and Career Guide, Asomiya Pratidin, Amar Asom, Guwahati Diary and various journals.
The author has also conducted more than twenty seminars/workshops on career guidance for students at different educational institutions. With three published books, the author also contributes a popular column 'Career Queries' in the Sunday section of the Assam Tribune, the largest circulated daily in North East India. A Chartered Engineer by profession, he is also the founder and present Chairman of the NGO, Assam Institute of Career Study and Career Development (AICARD), dedicated to the welfare of new generation youth.