Building Vocabulary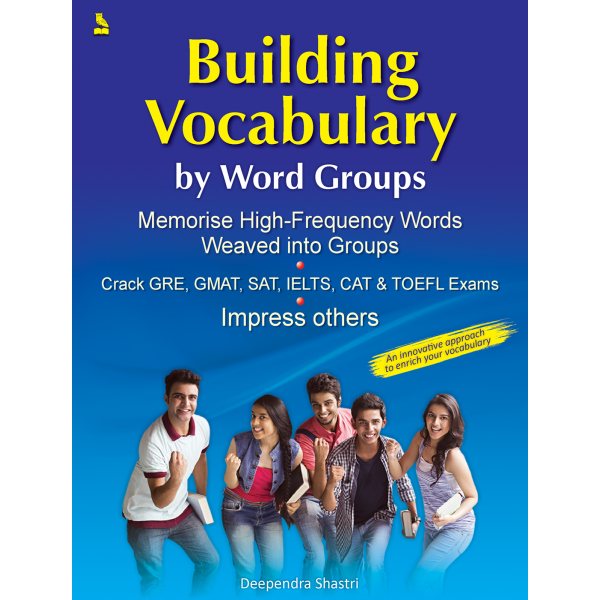 Complete vocabulary solution for all standard international and national level exams. Concept of learning vocabulary by word groups which has been introduced in this book has several advantages over the conventional vocabulary building methods. It is easy and less time taking strategy to memorize and retain new words. Apart from being absolutely invaluable for those preparing for exams, this book is also of immense benefit to those who want to improve their word power.
Salient features:
· High frequency words, which are selected after the painstaking research on competitive exams, latest trend and frequency of usage.
· Interesting theme based word groups to facilitate learning and memorizing
· Synonyms and antonyms at one place Example sentences to facilitate usage
· 49 Brainstorming vocabulary exercises and Mega vocabulary revision tests to test your memory
· Important root words and prefixes
· This book will help you in:
· Excelling in competitive exams
· Making your communication vivid and distinct
· Increasing your understanding of written text (Novels, Newspapers, Reading comprehensions)
· Getting the confidence in using new words
· Replacing your ordinary words with the standard ones
About the Author
Deependra Shastri is a renowned instructor in the domains of English language and corporate trainings. He has trained thousands of students for different international and national level exams and guided them in achieving their dreams. He loves making complex things simple. And that's why he is loved by thousands of students and trainees. He completed his education from Dr. H.S. Gour Central University. He has also very keen interest in reading and occasionally writes articles. He is currently working with a nationalized management training institute and lives in Ahmedabad, India.
He can be contacted at [email protected]