Mini & Major Electronics Projects for Engineering Students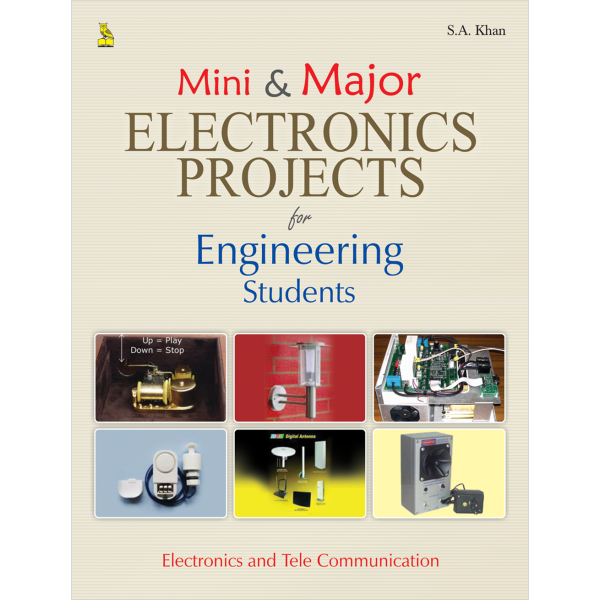 Current trends in Instrumentation of various types are towards using more and more electronic devices as part of their hardware. The use of micro controllers with their associated software programmes are also increasing rapidly.
This book is divided into four parts. The first two deal with experimental techniques in electronics plus components and special chemicals useful in instrumentation technology. The other two parts cover specific mini and major projects in a diverse areas of instrumentation.
The Mini Projects include electronic test and measuring instruments, wind power, ballistics, and various sensor based devices.
The Major projects cover data analysis, non-destructive testing, bio-technology and also a high voltage generator, originally developed for nuclear research.
Some of the projects are very challenging. The book is aimed at stimulate the students' imaginations and bringing out their creative abilities.
About the Author

Sanjar Ali Khan, who was born on April 12, 1931 in Hyderabad, India, has enjoyed a lengthy career in the field of science and technology. As Director of the Hyderabad Science Society of which he was one of the founders in 1948, he has been involved in many significant activities, including the establishment of a Radioisotope Training Centre and Microprocessor Techniques Training Centre, both funded by the Govt. of India. He was appointed as part-time adviser to the Semiconductor Complex Ltd. (Punjab) for development of silicon sensors. He has developed 'Visual Teaching Aids' in science, incorporating interactive opto-electronic displays for children, for the Vigyan Prasar.
For the Dept. of Science and Technology, Mr. Khan authored the 'Report on Sensors' and was Editor of quarterly Newsletter 'Sensing Devices, sponsored by the Dept. of Science and Technology.
He has authored several books which include: Dialogues on the Nature of Time; Don't Blame God It Could be Murphy's Law, Opto-Electronic Models and Teaching Aids, and Mini and Major Projects in Electronics for Engineering Students.
He is a Life Member of the National Association for Applications of Radioisotopes and Radiation in Industry and the Materials Research Society of India.