Live Life Worthwhile 70 Way To Enjoy It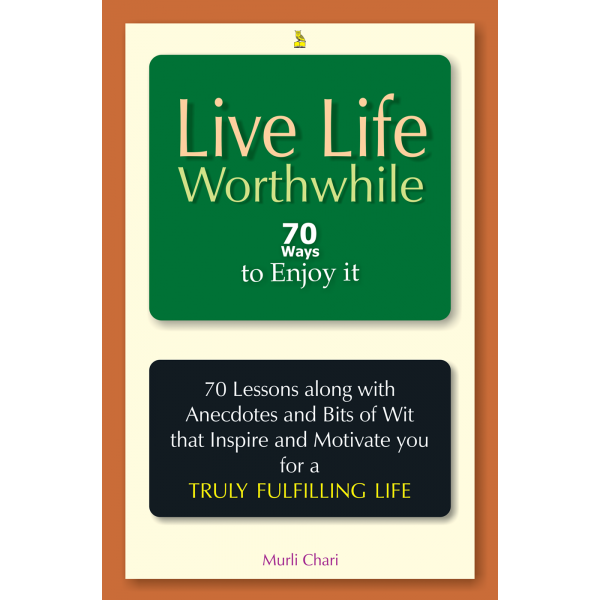 This book is an attempt to gently transform the lives of young people who look for a meaning in life. Even if one person is transformed by reading this book, the entire effort to pen this book is achieved . There are many facets in life which need to be developed to live a worthwhile life. Only worldly riches are not enough to live a purposeful life.
The book beckons the willing heart to take up the cudgels and provide a role model. This can be read from anywhere and needs no sequence. Every chapter is independent of one another. This book will only nurture the imagination of the reader however massive initiative is needed to make this one in a million chance called life to make the most of it.
About the Author

Murli Chari is born in a traditional south Indian family and brought up in Nagpur. He has always believed in the innate qualities of honesty, compassion and service to humanity. His father was very social and hospitable. The author has taken on the same qualities. He is an ardent sportsman and an avid reader of books. He is a commerce post-graduate and has worked with PSU general insurance company for 26 years and is now an insurance consultant. His maiden venture in the field of writing has been a childhood dream. The purpose of writing is to make this world a better place and not for name, fame and fortune. He welcomes suggestions to make the book a beacon for the young and the old alike.