Know The Dualities In Life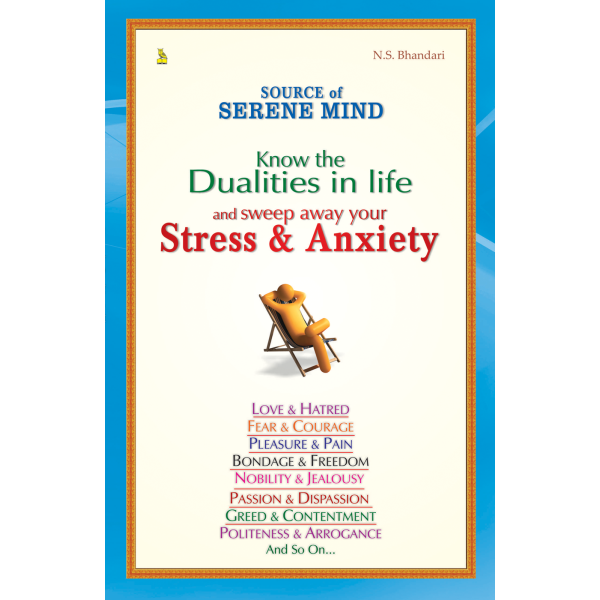 Happiness has been the prime aim of every human being. In all activities, a man is directed towards acquiring maximum happiness but through wrong deluded notion that objects will give happiness man searches for it outside. The result is that in spite of all his life-long efforts, he gets disappointment only. As long as the mind is restlessly wandering, fluctuating, excited and agitated about amidst objects how can there be serene mind?
The real lasting happiness lies within man. Such happiness is in the Inner Self-Atman, which is pure joy being above all dualities. To control the restless mind and perfectly still all thoughts and cravings is the greatest problem of a man.
This book deals with so many virtues (love, politeness, forgiveness, contentment, etc) and so many vices (hatred, arrogance, anger, greed, etc) along with dualities (virtue and its opposite vice, like and dislike, past and future, pleasure and pain, criticism and praise, etc). The book suggests how to cultivate virtues, eradicate vices and ways to come above dualities in life. Help of great Swami's and saints have been taken to follow one line of action to achieve serene mind.
T