Vedic Maths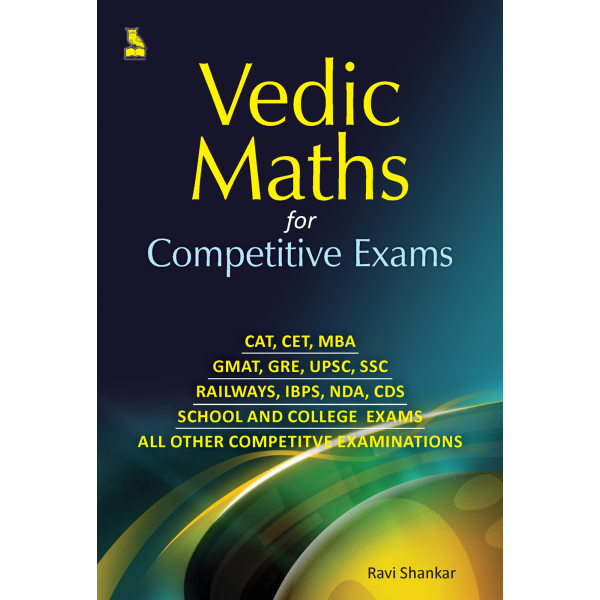 This book is written with the sole purpose of helping teachers, school and college students, all examinees, parents and people from non mathematical study, to enable them to solve mathematical problems with speed and accuracy, by a wonderful set of technique called 'Vedic Mathematics'. Today, competitive exams are virtually a race against time and therefore aspirants writing various competitive exams are expected to perform a good amount of mathematical problems in a very short time.
Includes Short Cut Methods and Speedy Techniques for:
Û SCHOOL AND COLLEGE EXAMS
Û CAT, CET, MBA
Û GMAT, GRE, UPSC, SSC
Û RAILWAYS, IBPS, NDA, CDS
Û ALL OTHER COMPETITVE EXAMINATIONS
Ravi Shankar is presently the Managing Director of Indomitable Insight Skill Training Pvt. Ltd, Chennai, which is one of the premier soft skills training outfit in India. He is a Professional Trainer and an Indomitable Teacher. He regularly conducts seminars and workshops on Vedic Mathematics, Memory Techniques and Soft Skills for school and college students.
He is the Member of All India Management Association (AIMA), the apex body of management in India. He is a Certified Corporate Trainer by TESOL-USA accredited, Peak Performance Trainings. He is a certified Soft Skills Trainer and an Internationally Certified NLP Practitioner.
His diverse Educational Qualifications include MBA [Human Resource Management], MSc [Psychology], MSc [Mathematics], MA [English], Degree in Mechanical Engineering, PG Diploma in International Business operations [PGDIBO], PG Diploma in Human Resource Management [PGDHRM], PG Diploma in Guidance and Counseling [PGDGC].