Mahabharata An Epic... Full of Bizarre, Weird and Interesting Episodes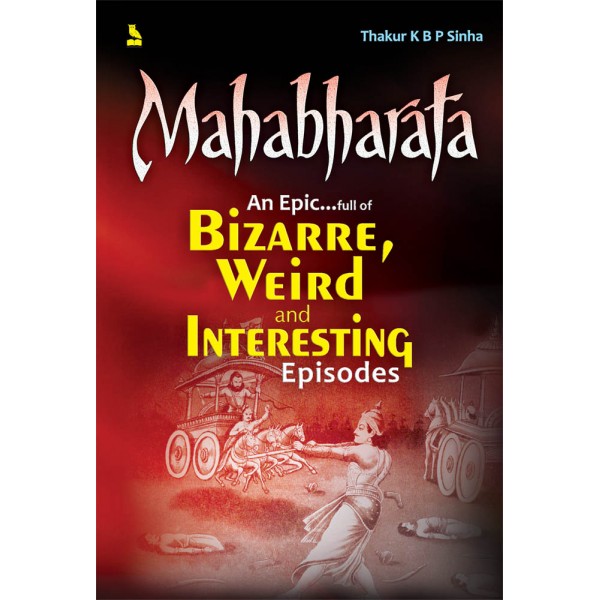 The episodes culled and retold here are not mere tales of an age gone by, but they mirror the socio-economic-religio-political fabric of the contemporary society. Besides this, they also bring out the people's views on love marriage, sex, war, greed, jealously, rivalry and also juxtapose them with their sense of sacrifice, obedience, duty, fair play and respect for the elders. Along with the divine, we have glimpses of monstrosities as well.
What specially impresses the modern reader is the liberated state of the women in that society where they have been painted as being smart, self- willed and even daring. They are seldom weak and malleable.
Though the overall interaction of these characters with people and problem is slightly different and dignified as compared to ours, they essentially are as human and fallible as us.
About the Author

Thakur K B P Sinha ( b. Jan 1941), Gaya, Bihar has done his MA in (Eng), and a Diploma in Education with Specialization in Linguistics. In addition to broadcasting poems and stories for kids on Aakashvani (All India Radio), he has also written books or English Language enrichment, English Pronunciation, Vocabulary for Juniors, Essentials of Spoken English , a book of English Poems and novels. He regularly writes stories, poems, travelogues and personality building articles, both in Hindi and English magazines and papers. He is freelancing since his retirement in Jan 2001.