Back to School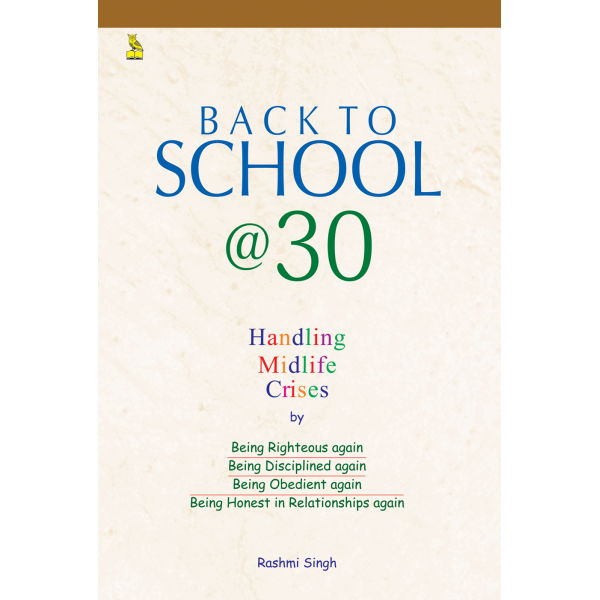 'Relationships' and 'Midlife Crises' are entwined together. Our 'relationships' determine our personality and also directly impact our 'emotional stability' as well. Our emotions play a vital role in nurturing and developing our personality. 'A complete human being' or 'complete happiness' is difficult to find but we can certainly avoid being a 'MONGER' especially in the age span which is termed as 'Midlife'. The author has tried to explain how behaviour can prepone and postpone the crises coming along with it.
The definition of midlife has definitely changed over the years. It can happen around the age of 45, at 35, or not until 55. It depends upon how we plan our career and manage our life. It is in our hands to let a midlife crisis remain a mere psychological term rather than have it affect our lives. Here, the book gives the readers a clear insight into the minds, personality and relationships of people above the age of thirty and has posed a very important question to the readers – 'Is there a need for them to visit a school to tame their manners and mental stability?'
Rashmi Singh is a Personality Development Trainer and a Counsellor based at Faridabad, near Delhi. An alumnus of Notre Dame Academy, Patna, Loreto Convent, Ranchi and Avila Convent, Patna (P.W.C.), Rashmi did her C.T.E., M.A., M.B.A., post marriage. Rashmi sieved positivity from the piled negativity on the path of life and emerged as a winner with her thirst to acquire knowledge. Her blogs, Riviera and Lost Tranquility appears in the Asia section of an International website, news.net. A well-known figure in Literary Circles, she is also an excellent Portrait Painter. At present she has four books to her credit. Love's Journey and Taming the Restless Mind by Pustak Mahal have already proved to be bestsellers and highly appreciated.