Brain Boosters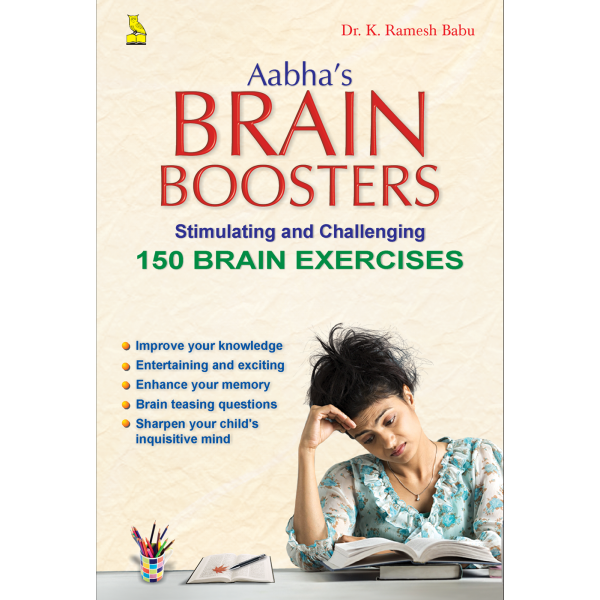 It is a proven scientific fact that mental exercises keep the brain young and energetic. This book has a collection of posers which provide such exercises and hence this book is titled "Aabha's Brain Boosters". This book has two sections, a junior and a senior section each having 75 posers which are graded into three levels of difficulty. These posers are designed to cover Logic, Mathematics, Physics, Chemistry, Biology, Technology, English language, History, Geography, Sports, Film world and General Knowledge. There are two puzzles which are commemoratives, one to commemorate one hundred years of Crossword puzzles and another to commemorate the Indian Telegram Service which was decommissioned in 2013. There are also hints to construct magic square of square of any odd number, a mental stunt and a card trick. The solutions to the puzzles are arranged in a complex manner so as to avoid inadvertently seeing the solution to next puzzle which may act as a spoiler.
Grandpa is the pseudonym of Dr. K. Ramesh Babu. He has worked as a teacher in various medical colleges and finally retired as Professor and Head of the Department of Medicine. He is currently working as Chief Medical Officer at Vivekanand General Hospital of Hubli, Karnataka. So far he has authored two books in Kannada. "Nannarivina Nepathyadalli" is a compilation of his professional experiences and another book, "Hamsa Haaduva Hottu" is a novel based on a very unique theme. Solving and composing puzzles, particularly crossword puzzles, is one of his hobbies.
He is married to Sandhya, an author and a housemaker. His son Preran Kumar and daughter-in-law Veena live in Toronto. His daughter Pratibha and son-in-law Aamod are in Singapore and through them he has a grand daughter Aabha.