Happiness All The Way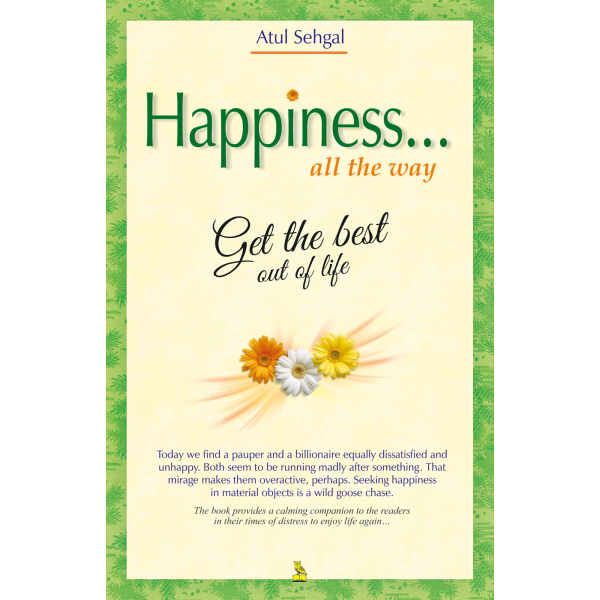 Happiness ..... all the way, is aimed at the common man leading complex, tension-ridden life of today. It is a popular belief that science and technology have made tremendous progress and have revolutionized human life. But it is also a fact that modern age of high tech­nology is witness to either a decadence or stagnation of moral values. Love, compassion, honesty – values that make a person a better human being do not appear to be watchwords of the life of the average person. Crime, tension, disease, war and fear psychosis are equally or more in evidence today compared to any time in the history. Only the manner of occurrence of these phenomena appears to have changed – they are more covert than overt. Wealth has failed to make man happy and healthy.
The present book is a humble attempt to reveal to the present man standing at the dawn of the twenty-first century the true way to peace and happiness. In all human endeavours, it is ultimately only peace and happiness that are sought by man. Therefore, regarding these entities as the cornerstone of living, an attempt has been made in the book to show how real peace and happiness can be attained, keeping the tempo of scientific and technological progress in­tact. The book liberally draws upon the aphorisms laid down in Hindu Scriptures – the Manusmriti and Bhagwadgita and explains them in simple, lucid language to make their meaning and rele­vance clear in the contemporary context. The book is aimed to be a guide to better, successful living more than a soothing panacea for the tensions of modern life.
About the Author

Atul Sehgal is a Delhi based senior power sector professional. Having a long term association with Arya Samaj, he is a keen proponent of Vedic ideology. He regularly contributes articles on spiritualism to important forums. He finds in the universalistic Vedic ideology, the solution to all problems besetting humanity. His deep insight into the subject of human happiness, based on core understanding of Hindu scriptures, provides an entirely fresh exposition of the ever relevant subject.
He can be reached at: [email protected]