Over 2000 Satirical Definitions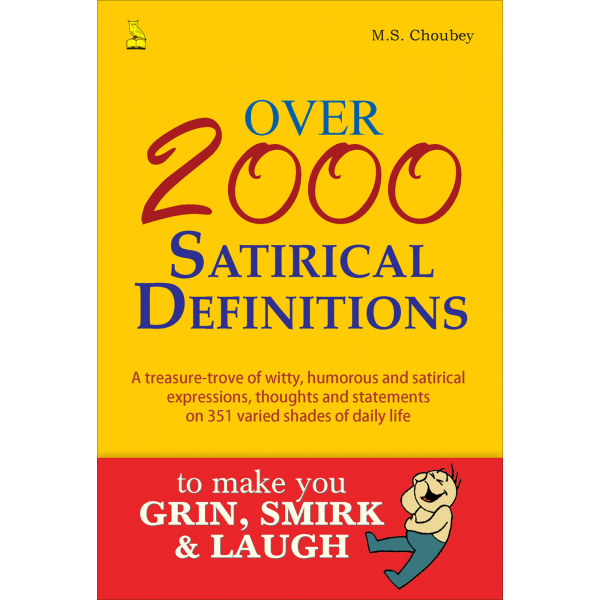 Over 2000 Satirical DefinitionsThis book is a treasure-trove of 2,000 witty and humorous statements on different aspects of daily life. What makes this book the only one of its kind in the world, is the fact that each of the 2,000 definitions begins with the word - IF.

In Over 2000 Satirical Definitions, the author has made amusing, amazing and significant comments on 351 different aspects of human life. As you read through the book, the author's comments will, in turns, make you grin, guffaw, smirk and laugh. With the witty statements arranged in alphabetical order, there will never be a dull moment as you breeze through these pages.
Although a petroleum geologist by profession,
M.S. Choubey has always remained a keen student of art and literature. He has edited two books, The Life Sublime and A Treasury of Humour & Satire and has written a long poem, The December Star.
Over 2000 Satirical Definitions is a book that discovers the author's sharp wit and his capacity to delve into the innumerable facets of the extremely complex and intriguing nature of human behaviour and then provide his own interpretations in a nutshell.
This book will establish him as one of those Indian writers in English who bring out the best in humour and satire.