Potpourri of Thoughts (Pearls of Wisdom)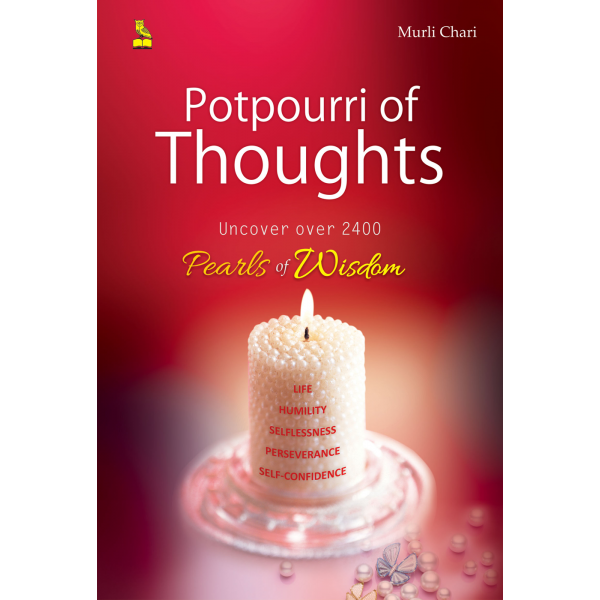 Potpourri of Thoughts is an original collection of thought provoking and timeless quotes. Now-a-days we do not get enough time. The widening imbalance between work and home life has hurt living standards. Even if we think of doing simple things such as meeting people and going to places, we are hard-pressed for time. It's the same with reading though it gives immense pleasure to all of us.
So to find time to read books takes a back seat. Sometimes we find books which are too descriptive, so we keep them aside. This book that you hold in your hands will give you the pleasure of reading light inspirational quotes that are sure to leave their mark on you. Each page is worth reading. The quotes are brief but meaningful. Thousand words will fail to express what these lines will do-arrange for you a rendezvous with life and its meaning. Cheers and Happy reading!
Murli Chari is a voracious reader and believes in disseminating knowledge to the people to harness their talents. He hails from Nagpur where he did his academics. Potpourri has drawn thoughts profusely from real life experiences and hence easy to relate to. He believes in the innate goodness in all and has written this treatise to benefit the people at large. He believes that if he transforms the life of even one person he will be thoroughly satisfied that his efforts have been richly rewarded. This is a small step taken by the author in fulfilling his social responsibilities. Potpourri of Thoughts is his second book after a promising response to his first book Live Life Worthwhile–Seventy ways to Enjoy it. He can be reached at: [email protected]