Power of Thoughts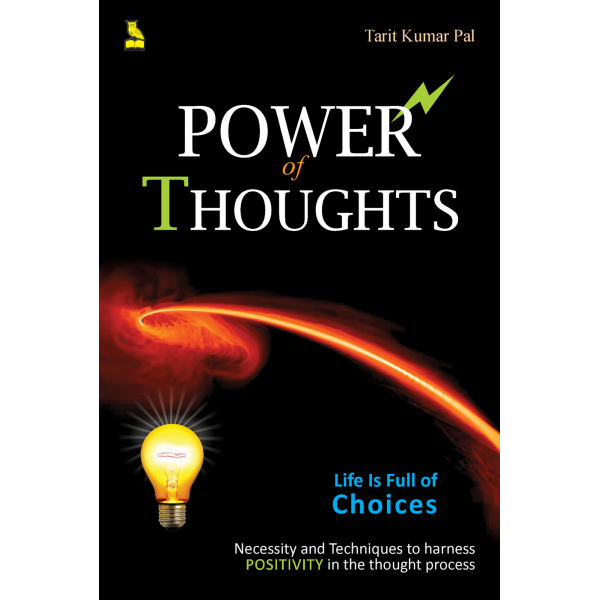 Power of Thoughts describes how thoughts are created and their influence on human life. This write up is intended for the budding youngsters and for –
1. Those who feel that they need not change but people around them should so that they can feel comfortable with the environment;
2. Those who feel that a bend is always the end of that road;
3. Those who feel confused and do not know what to do and what to expect out of life.
The following has been addressed in the book:
1. Impact of thought on attitude and impact of attitude on human life.
2. Why is goal setting necessary?
3. Importance of hard work and preparation.
4. Factors which generally influence decision making.
5. Importance of learning in human life.
6. Nothing happens of its own. One has to make things happen.
7. How belief and commitment drive.
About the Author
A product of St. Anthony's School (Don Bosco's) and St. Edmund's college, Shillong, Sri Tarit Kumar Pal had graduated in Metallurgical Engineering from Regional Engineering College (currently known as National Institute of Technology), Rourkela and joined Indian Iron and Steel Company (erstwhile IISCO Ltd. and presently known as IISCO Steel Plant, Steel Authority of India Ltd. - ISP, SAIL) as Officer Trainee in 1970. Apart from his academic brilliance, he was also a distinguished cricket and table tennis player.
He was a quick decision maker and motivator and was highly regarded in SAIL for his knowledge and experience in various disciplines such as Iron making, Steel making, Colliery management and Human Resource management. On number of occasions, he had represented SAIL in connection with Technology transfer and Project management and travelled as a delegate to U.K., France, Germany, Hungary and Brazil. He retired from SAIL, ISP, Burnpur in Nov. 2007 as Executive Director. After retirement, he served M/s Rashmi Metaliks, Kharagpur and Consulting Engineering Services, Kolkata in different capacities before becoming a freelance consultant.