Prana To Pranayama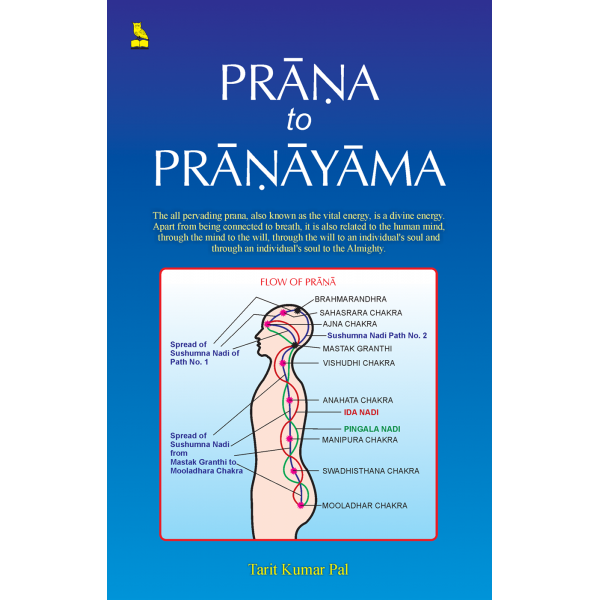 PRANA TO PRANAYAMA is written essentially for the basic awareness of various parameters related to 'prana', 'mind' and 'breath' for clear understanding of the process of pranayama and its role in the human journey towards exploration and realization of the dormant divine connection which lies within every human being. Written in seven chapters, the book discusses the following in details:
· Prana: the vital energy.
· Active and passive prana.
· How prana flows through and is distributed within the human body?
· What are the activities of prana as vayus within the human body?
· What are koshas, gross body, astral body and causal body?
· Nature of the mind that acts as a barrier between the body and the soul.
· The interconnections between 'prana', 'mind' and the 'breath'.
· How pranayama helps in the process of taming the restless mind?
· Role of pranayama in the Patanjali's eight limb path of yoga for samadhi.
About the Author

A product of St. Anthony's School (Don Bosco's), Shillong and St. Edmund's College, Shillong, Sri Tarit Kumar Pal had graduated in Metallurgical Engineering from REC (currently known as National Institute of Technology), Rourkela. In 1970, he joined Indian Iron and Steel Company, Burnpur as Officer Trainee. With experiences of having worked in different disciplines in different capacities in the steel plant, he retired from IISCO Steel Plant, Steel Authority of India Limited, Burnpur in 2007 as Executive Director.
He was a quick decision maker and motivator and was highly regarded in SAIL for his knowledge and experience in various disciplines such as iron making, steel making, project management, colliery management, etc. On numbers of occasions he had represented SAIL as a delegate and visited U.K, France, Germany, Hungary and Brazil in connection with technology transfer and project management.
A devotee of Kriya yoga, Sri Tarit Kumar Pal had earlier written four books – 1.Wake Up and Make it Happen 2. Power of Thoughts 3. Healing Power of Breathing 4. How to Overcome Fear, Stress and Anger.