Figure Drawing for Graphic Designer-Eng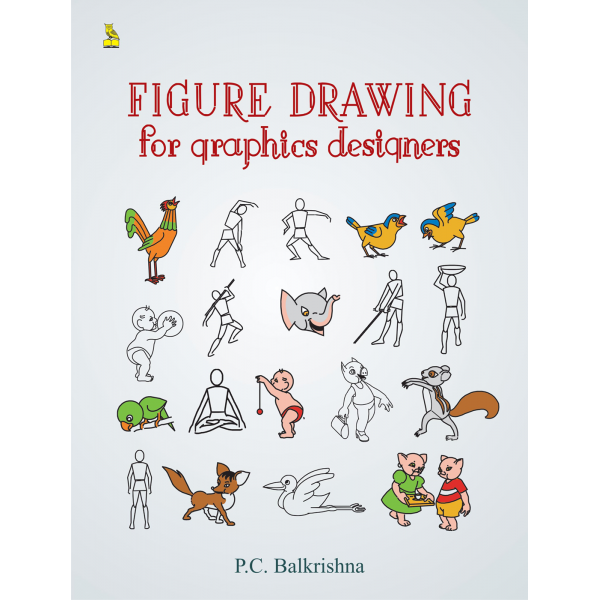 Figure Drawing for Graphics Designers can inspire and help you become a graphic designer. It is written not only from the professional point of view but also keeps in mind the passionate art lovers who lack the basic techniques to maneuver their skills. Designs that seem easy to the eyes yet difficult to draw are explained and hand drawn in the simplest of steps and can be easily grasped by the young as well as the old in a similar fashion. Starting from the basic concept of drawing the eyes, nose, ears and the lips it goes on to assign actions to the characters – animals, humans, birds, etc.
What makes the book so great is its ability to whisk the young reader away into an alternate reality full of vision and possibility. Follow the steps shown in this book to create original cartoon characters!
ABOUT THE AUTHOR

P.C. Balkrishna, a science graduate and a diploma holder in Commercial Art, has been in the animation field since the year 1960. He produced animated teaching films mostly in the medical field, like the functioning of the heart, the heart sounds, ECG, mechanism of the kidneys, etc. He has also done animation work for EMRC for the Countrywide Classroom programme and for some corporate houses.
During his service in the defence services, he illustrated booklets on physical training, gymnastics and various games. He thus has a thorough knowledge of bodies in motion. His other achievements are comics and story writing with illustrations for children.
Figure Drawing for Graphics Designers is an endeavor to share his knowledge with the world at large.