Anchoring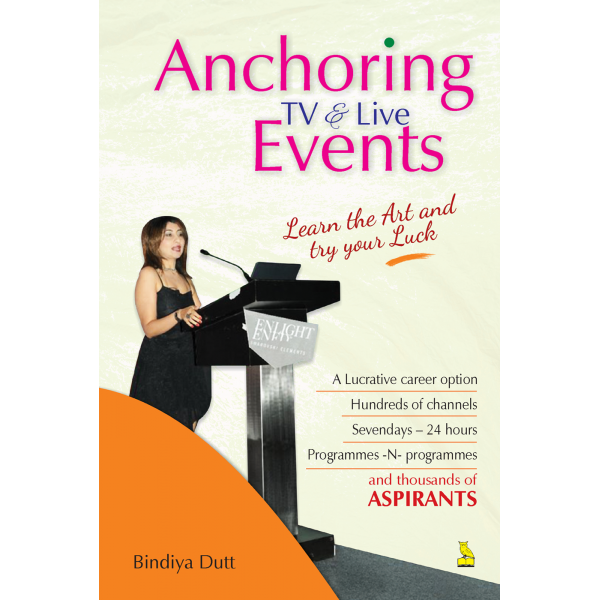 Everything you need to know about The Art Of Anchoring TV and LIVE Events.
· Understanding the nature and types of anchoring
· Getting to know the business of anchoring
· Becoming successful at auditions
· Learning the secrets of becoming a professional anchor
· Dealing effectively with money matters and difficult situations
· The art of effective communication, winning body language, negotiation skills and other secret ingredients
From using effective communication skills to increasing your chances of succeeding in the business, The Art Of Anchoring TV and LIVE Events will help you to make your journey smoother as an anchor.
About the Author

Bindiya Dutt is a TV anchor and Communication Skills trainer. After finishing a bachelor's degree in Business Administration & Psychology from Chicago, she enrolled at Michigan State University for a Masters in Media Arts. Her first video documentary and its thesis titled, "A Spiritual Expedition", were published by the Michigan State University press. While a student she worked as producer/director for Metro LIVE, a show on Urban Affairs and also anchored Focal Point, a news program. She has anchored shows on Lufthansa Airlines In-flight channel, Sahara TV, Sony TV, Zoom TV, DD National and Focus TV. Apart from television, Bindiya has also anchored LIVE Corporate events for Swarovski Elements, Nakshatra Diamonds, Bombay Jewelers, ABEC and several other companies.
Bindiya has hosted shows in Hungary, India and the United States. Having worked as an anchor in different continents has brought her a deep understanding of working in culturally diverse settings. Apart from anchoring LIVE Events and TV Shows, Bindiya offers Communication Skills and Media training at various institutes across the country. As a trainer, she has previously worked with Kingfisher Airlines, Air Hostess Academy, Wigan and Leigh College, and the school of Broadcast Communication. She maintains two blogs, "Travelogue" and "Inspire".