Making Money Online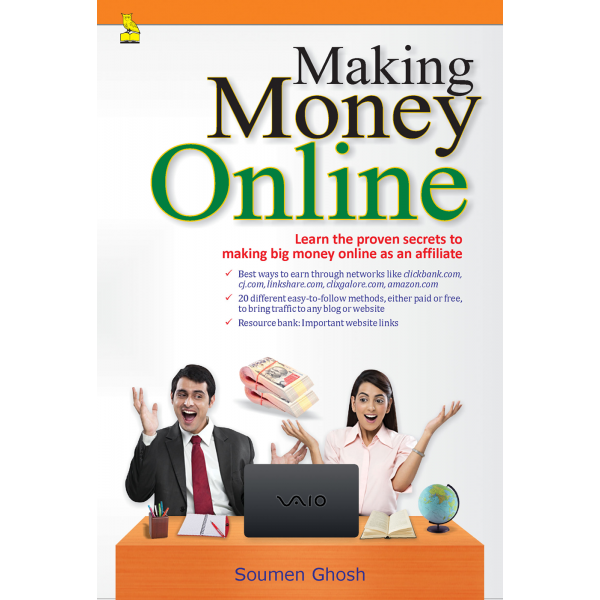 This book is a step-by-step guide that delivers in-depth, high-value information that anyone can follow to achieve success as an affiliate marketer by working from home using computer and internet.
There are three sections in the book.
It starts in the first section with the basic concepts of Internet marketing and strategies for developing the proper mindset for success.
That leads to the second part of the book, where the bulk information is contained. This is where aspiring marketers are taken through proven steps to start and grow a successful affiliate business online. Even a complete beginner with no knowledge of online marketing can follow these steps and strive toward success. Each step is based on proven strategies that work in today's online marketing environment.
The third section of the book delivers high-value resources, strategies for success and insightful tips. This section also includes a full chapter on Internet marketing scams and how not to become the next victim.
Soumen Ghosh, an Internet visionary, has an MBA in marketing and has a great passion for computers and
the Internet. His special interest and expertise is in
e-commerce, which he believes will dominate the future of global business. Specifically his work focuses on exploration of various Internet opportunities for the average person. This book is a collection of the knowledge and experiences he amassed in the past ten years.
Readers who seek to know more about him and his work can visit his website: www.soumenghosh.com.