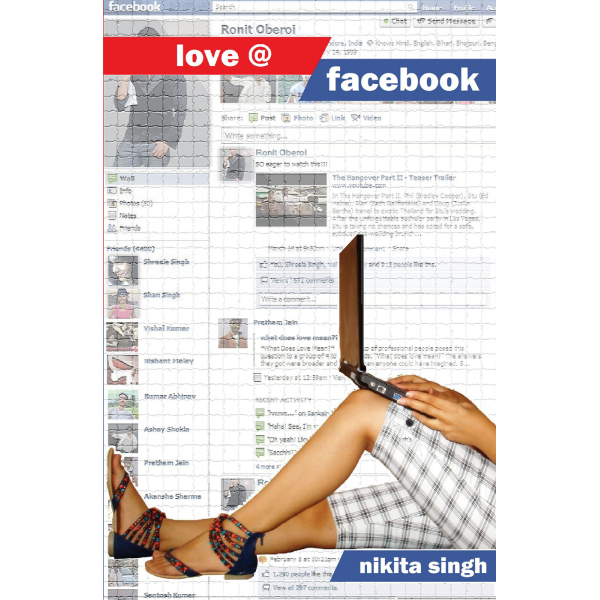 Love @ Facebook (FIC) is a novel that explores the influence of social media networks like Facebook and Twitter on the contemporary generation. In a world where maintaining a virtual identity is the norm, this book shows us how an idea of romance can be pursued in Facebook.
Written by the young and bestselling author, Nikhita Singh who already has a number of titles to her name, this book is aimed at younger generations. The plot follows the story of Vatsala, who after stumbling upon Ronit's Facebook profile, falls in love with him. Ronit is a popular VJ who has an entire generation following him and his creations. The love triangle is completed with Ankit, an altruistic youngster who has secretly been attracted to Vatsala from the last 4 years.
By making use of the classic love triangle concept, the author has struck a chord with the younger generation. The fiery romance that comes from this Facebook attraction takes the story forward. Love @ Facebook (FIC) is a novel that uses simple and casual language, similar to the language spoken by contemporary youngsters. This book was published by Cedar Books in 2011 as a paperback.
Key Features
· A unique romantic story featuring a love triangle which takes place across Facebook.
· Provides a better understanding of the effects that social media networks have on younger generations.