Life Decoded-The Science Way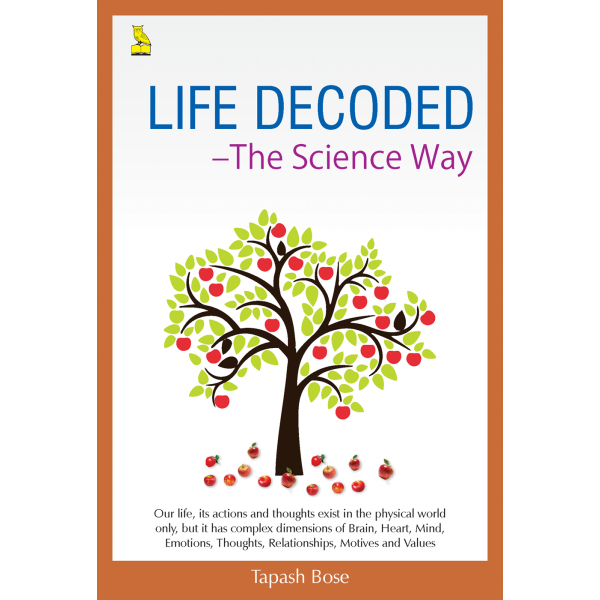 Science is an endless ongoing quest to find logical answers to everything. It is an attempt to predict results with defined set of inputs in a given context, based on experiments, observations, analysis or calculations. Science uses concepts like hypotheses and laws to express the truths of physical world.
Taking a closer look at the predefined laws of science, we find there exist parallels in the truths of our life. Our thoughts and consequent actions occur in the same physical world which is governed by the laws of science although the life variables of thoughts and actions include complex dimensions of heart, emotions, relationship, motives, values and so many other things. We will try to see how; many of the laws of science can be converted to hypotheses of life. Considering the vastness of the domain of science, we have selected the branch of Physics for the exercise. It is assured that no in-depth knowledge of the subject is required to understand these hypotheses.
There are many more such laws in science, which exhibit similar equivalence. But, however exhaustive studies are made; will there be some unique hypotheses applicable to life which Science does not cover in its physical domain?
The quest will continue for finding out more equivalence and uniqueness.......
Tapash Bose is presently working in a Navaratna Public Sector organisation. He is B.Tech in Mechanical Engineering from IIT, Kharagpur (1984 batch). He has spent most of his professional life in R&D in the same organisation. In between, for seven years, he was given the responsibility to head HRD (training and development function) wherein he had developed interest in various management and HR related processes and assignments. He has been taking sessions for middle and junior level executives on Dealing with people in the organisation and other HR topics like Competency model. He has also done PGDM in HR from IMT in 2009. During his tenure in HR, he has been actively involved in competency mapping, knowledge management and the business excellence process. He has successfully completed one six sigma project in training feedback index. He is a certified Competency Mapper and CII Exim business excellence model assessor. He has written two other books – Dealing with People in the Organisation and Those Golden Days.