Live the Life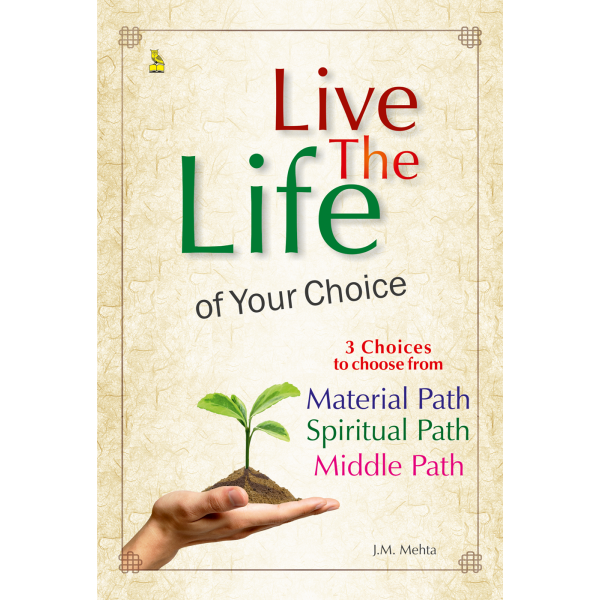 Live The Life of Your Choice
Human life is a strange phenomenon of mysteries, ups and downs, pleasure and pain, joys and sorrows and similar other favourable and unfavourable experiences of varied nature. It portrays different forms and shapes to different people. All human beings differ from one another in some way or the other and no two human beings live life exactly in the same way. But two things
are common to all beings, they are born one day and they have to die on another day. What happens in between these two days, makes different and strange stories.
Most human beings tread on the dotted lines, without knowing or even bothering to know about the art or manner of living life. They go on living, as if they are mere puppets in the hands of some mysterious great power, invisible but all-pervading and all powerful. In general, life for an average person is not a very desirable state of living, considering that human species is on top of all creation. It is therefore, extremely essential to know how to live life, which is an extraordinary opportunity for a person to make the best possible use of it.
This small book deals with the three main paths to live life – Material Path, Spiritual Path and Middle Path and briefly describes their pros and cons. Some helpful hints to live life in a desirable and righteous manner are also mentioned for the readers. There are Three Main Options to live life, it is for the reader to make an appropriate choice!
J.M. Mehta, M.A. in English, served Punjab Education Department for a short period, before joining Indian Foreign Services. He held various responsible posts both at the headquarters and abroad. His postings saw him in Russia, Kenya, Vietnam and Philippines. Since his retirement from the Ministry of External Affairs in 1993, he has devoted much of his time in reading and writing. Besides Four Spans of Human Life, Hindoology Books has published his two other books: Essence of Maharishi Patanjali Ashtanga Yoga and The Wisdom of the Gita.