Success Through Positive Thinking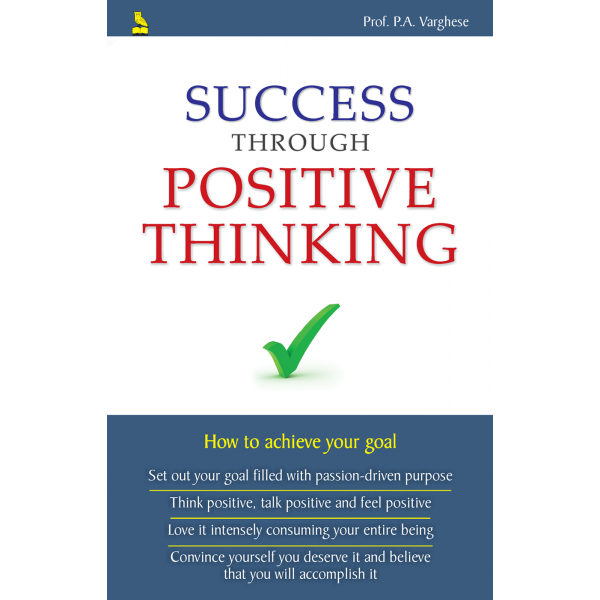 You'll discover 'Success through Positive Thinking' with the 18 specific principles outlined in this book. You need to first know what your goal is. It should be something you love and you are passionate about. You should be able to convince yourself you deserve it and believe that you will achieve it.
The steps to be taken further are clearly outlined; all that you need is to
simply follow.
This book is only meant for those people who are truly ready to make the big jump to achieve their goal and take the risks and set-backs head on. You should start with a passion-driven-purpose and develop a total commitment to keep going until you achieve that. Keep the end goals attainable and in sight, and update them as your life and situations change. While focusing on the end goal concentrate on what can be done today towards it. Put down 2 or 3 targets that you need to meet each day. Suppose you aim at a promotion in your job, start your work a little earlier than required or do the work of a co-worker who is absent (after letting your boss know of it) and learn more about the business in leisure hours. When you do more than you are paid for, there will be rewards coming to you quite unexpectedly.
P.A. Varghese has authored 25 self-help books in Malayalam and five in English. He is a powerful trainer, motivator and speaker. He has trained executives, professors and students of India and abroad. Starting his career as a lecturer in a college of Kerala University, he moved on to the corporate world becoming a General Manager and later CEO. But his passion has always been in helping people and he has become a full time trainer since 2001. He has proven through his own life that anyone can come up and achieve anything one wants in life. Now, he devotes most of his time to train, help and enlighten others.