Rapidex Language Learning Hindi-Tamil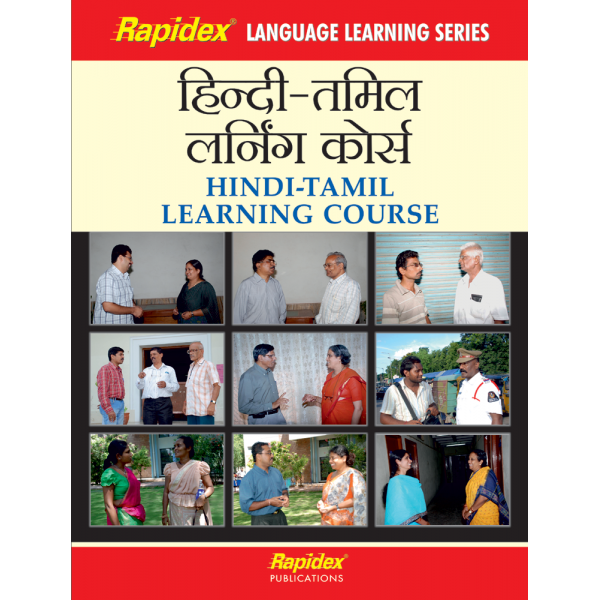 Rapidex Language Learning Tamil-Hindi
If your first language is Tamil and you are looking to learn Hindi then Rapidex Tamil - Hindi Learning Course is just the right book for you. This book teaches you to translate Tamil from Hindi. It is a comprehensive guide that allows you to learn the basics in Hindi and acts as your teacher. The initial chapters of the book ensure a solid foundation in Hindi. The book begins with short things that are needed to be kept in mind while translation, then the basic attempts to write and speak Hindi and then provides advanced content which will help you learn further. By the end of a month, you'll be able to speak basic phrases and understand basic Hindi.
This course is a path for you to become a Hindi speaker if you are starting from scratch. It helps you to attain proficiency in Hindi. With a lot of practical usage, this course takes a very innovative approach to teach you Hindi and teaches short phrases, some idioms and important grammatical skills
About the Author:
Pustak Mahal, who publishes this guide is the leading publishing house of India. With over a 1000 books already published under their name, their legacy is a testimonial to their great work and increasing success. They are famous in almost all the parts of the country and their books are preferred by students and teachers alike. They are one of the largest, if not the largest, publishers lf mass appeal books in the country. Established in 1974, they are headquartered at New Delhi.
The book is available online for convenient shopping. You can bag this book from Amazon.in today by following a few easy steps.