Rapidex Home Tailoring Course-English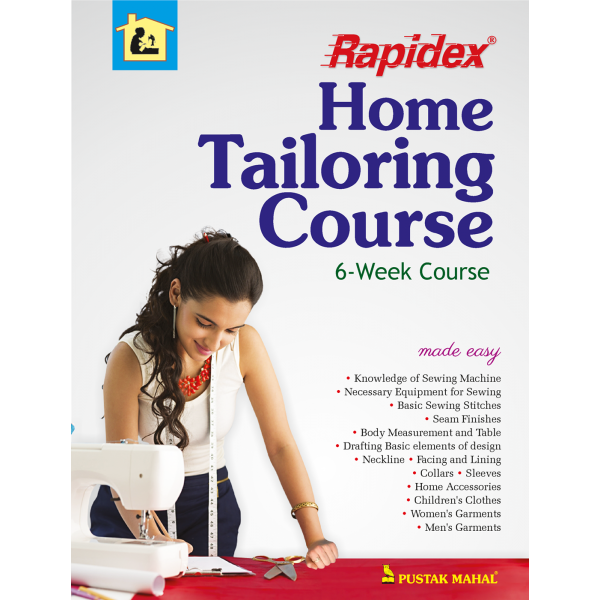 Passion and Inner urge are two delightful outflows that pops out when it comes to sewing, it lets one to express his/her own feelings in a creative manner. It's a search for the finest and latest quality. It is always a dream of women to sew at home and use her creativity in such things. But lack of proper guidelines and knowledge distract them to do so. So, this is a wholesome book for them to develop sewing technique to eliminate frustration and make sewing more enjoyable, productive and economical.

To learn home sewing one has to follow some methods and procedures. In this second edition of my book, I have retied not only to describe the techniques of sewing in a very easy language but I have also added instructions and constructions of new design garments of women such as blouses, salwar-kurta, ghaghra and lehenga which are easy to understand and follow, and it also helps to develop the idea to design various garments for children and adults.
Graduate in arts stream from Calcutta University in the year 1985.,also procured a diploma in machine embroidery in 1997. Beautician and Fashion Designing courses have been covered in the year 1999 and 2000 respectively from SETWIN, Hyderabad. As a value addition to fashion design course, undergone Entrepreneurship Development Programme in Production and Export of Fashionable Garment jointly by SISI and NIFT, Hyderabad in the year 2002.
In regard to working experience, I have trained many students for the art of sewing and garment designing at my residence which is still continued since 2002 with an affiliation by Usha Sewing Machine Company.