Buddha Recalls and Explains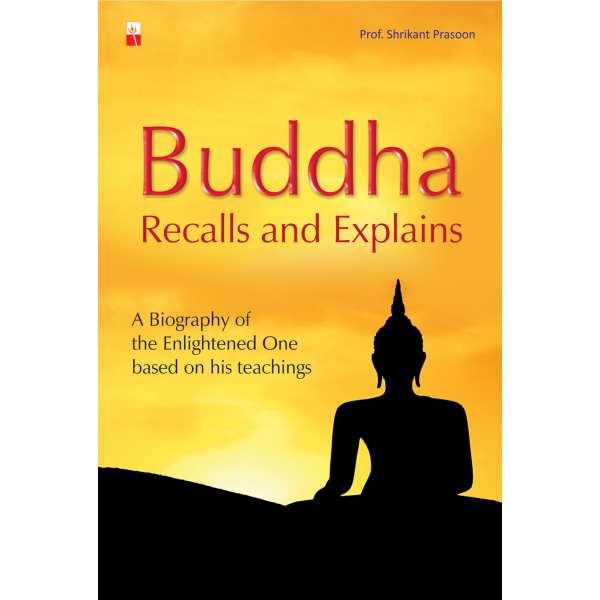 Buddha Recalls and Explains is a biography of the Enlightened One based on his Teachings. Gautam Buddha starts recalling the incidents of his life when he has already declared his 'Mahāparinirvān' at Kushinagar; and is about to leave his perishable body before going for non-returnable final journey. A stream of torrent-like memories; ceaseless currents with numerous ripples appear in his mind for a few hours. Buddha catches and re-lives them. The autobiography closes, before he actually closes the last lap of worldly journey and mingles in Cosmos.
This autobiography, as a novel or collection of short stories, incorporates uncommon and rare moments and events from Buddha's life and his least known and discussed teachings: valuable and immortal, strange and unique.
An exquisitely written book Buddha Recalls and Explains must be possessed and repeatedly read and followed for peace, tranquility, pleasure, wisdom, insight, spirituality, and above all, Nirvāna.
About the Author:
Prof. Shrikant Prasoon is a reader, teacher, thinker, poet and above all, a humanist. The more he reads and thinks, the more he writes on varied topics, but with one aim – 'to show man the need of Nature and natural life'. He believes that all religions are integral and inseparable, living and developing parts of one basic religion called Humanism; and all the systems are an outcome of the greatest celestial system, which is devised and regulated by the Unseen and Unknown Creator. A retired Professor of English, Prof. Prasoon writes in Hindi and also in Samskrit with equal ease. His recent books are Knowing Buddha, Knowing Guru Nanak, Indian Scriptures, Panch Mahābhuta Tatwa and Sharira, Chānakya, Netāji Subhāsh Chandra Bose, Absorbing Buddha, On Management, Knowing Kabir and 16 Hindu Samskārs. He can be reached at www.shrikantprasoon.com